Posted by Todd Lambright on Jun 5th 2019
Bowstrings have come a long way over the last 20 years, not only in quality of material but also in the colors available.We have over 50 colors to choose from and make strings ranging from a single color, to four colors, to pin stripes.Once you choose the colors that you want in the string, then there are an additional 30 color options for your bow string serving color.With all the options there are bound to be some strings that are not very pleasing to the eye.I'm going to share a few tips that may help make choosing colors a little easier.
One of the biggest surprises customers get happens when choosing a fluorescent or light-colored serving overtop of different colored strings.Contrary to what some want to believe, light colored serving become translucent (allowing the colors of the string underneath to show through the serving).This will sometimes change the color of the serving entirely (sort of like mixing paint) for Example: if you were to put Flo Yellow serving over top of a Blue string, it will look Green.Here are some pictures that show some of what I'm talking about.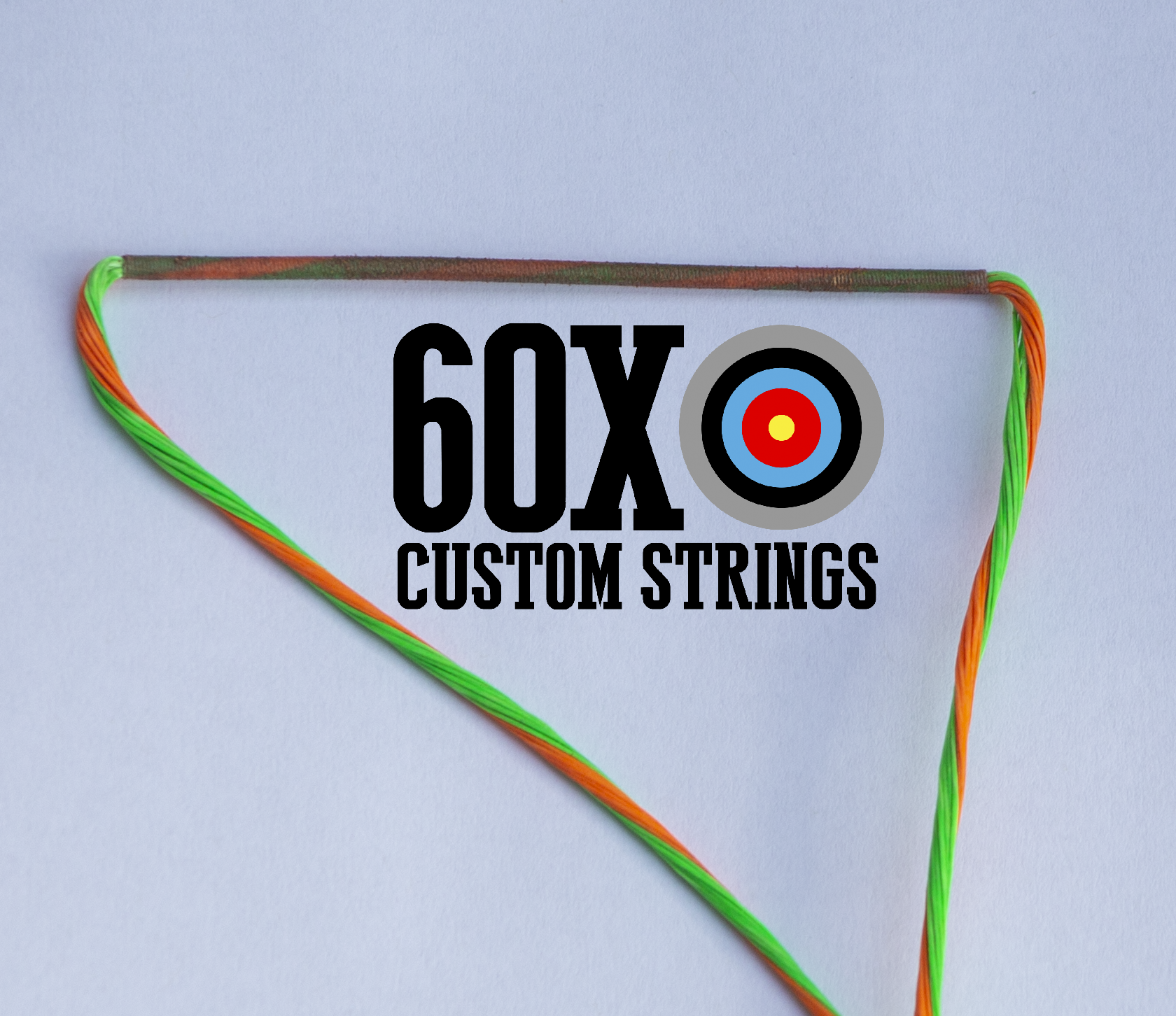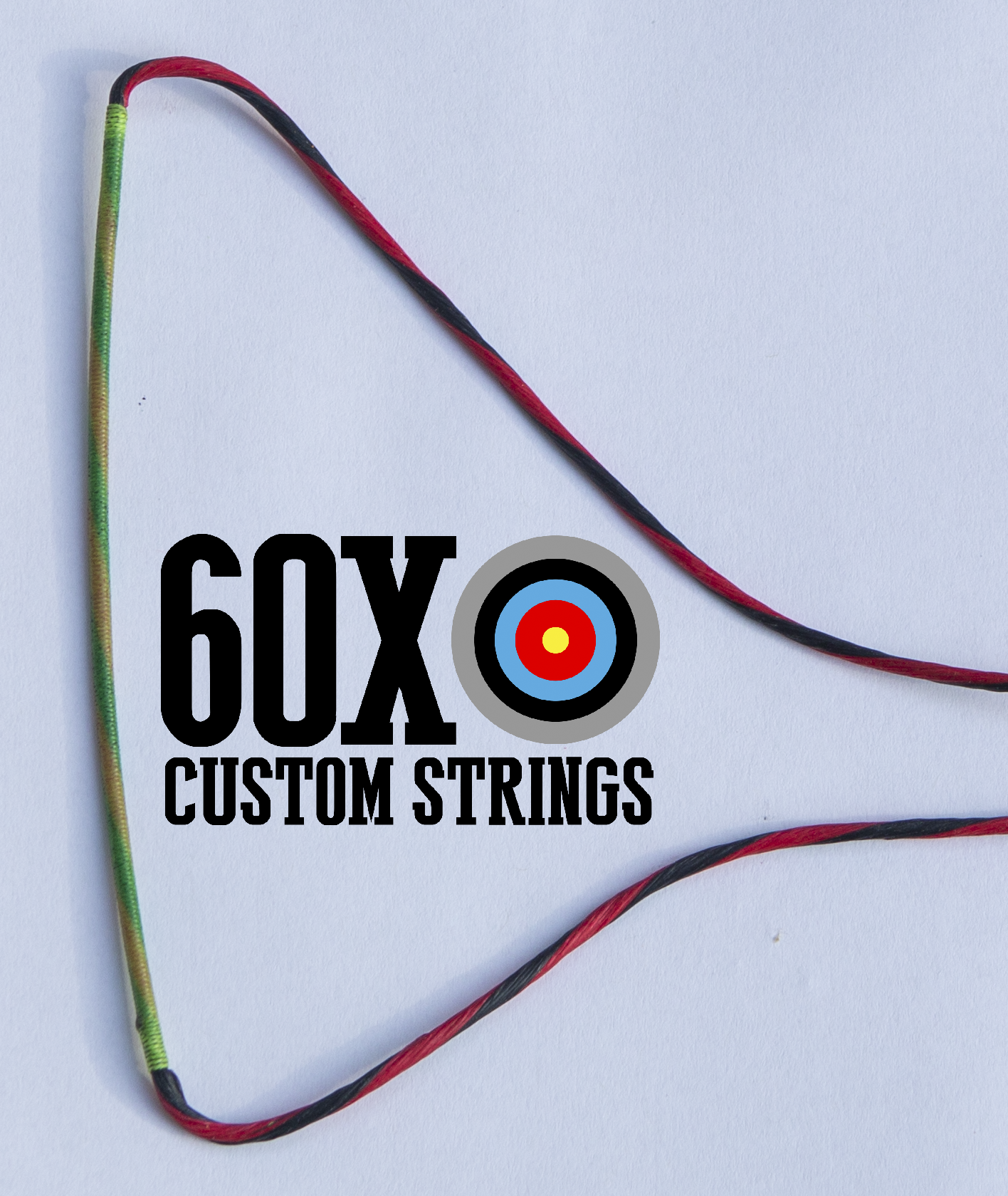 If you like a "clean" looking bow string, it is always better to go with the same or a darker color serving compared to your string colors.
Clear serving is a $10 charge but looks good on lighter colors and allows the string colors to be seen everywhere.With today's bows mostly going to roller guards that are served, along with large cam servings, there can be limited sting material that is actually seen.The only downside to Clear serving is if you put it over top of dark colors like Brown & Black it will look hazy and not very clean.
Pin stripe optioned strings let you choose two primary colors separated by a third color.These are some of the most complimented strings we build and can really stand out if done right.We have found that using two lighter colors with a darker pin stripe tend to stand out the best.The main thing you want to stay away from is choosing a pin stripe color that is close to one of the primary colors.This will cause the pin to blend in and not stand out or "pop", like it is meant to.The other option is to go with slightly darker colors and a brighter pin stripe.These strings will look good right out of the pack but tend to look dirty faster as the darker wax from the primary colors start to run into the brighter pin stripe color.Here are some examples of pin stripes that really "pop"!