Colton Price - Westminster, MD
Colton is 20 years old and has been passionate about the outdoors his entire life. He harvested his first 2 deer at 6 years old and it fueled his fire! When he's not in the woods, you can find him building apartment buildings. He has been fortunate to travel the country, hunting and fishing in many states. He hopes to continue this year!
How did you get involved in archery?
My father got me into archery and bowhunting when I was young.
How long have you been shooting?
I have been shooting with compound bows for 10 years.
What do you like to do when you're not shooting?
Tinker with my bow & arrows.
Indoor or outdoor archery?
Outdoor
3D or target?
3D
What is your favorite 3D target?
Delta McKenzie 3D Bear.
What is your least favorite 3D target?
Delta McKenzie 3D Woodchuck.
What is your funniest travel story?
Driving 14 hours to bow hunt wild hogs just to find out we couldn't check in to our hotel because we were not 21 years old yet!
What is your favorite place to eat while traveling?
Bojangles Chicken!
What is your favorite archery moment of all time?
The first time I got permission on a piece of property, got prepared all summer long and put hours upon hours of work into the property and was rewarded with a beautiful 8 point archery kill knowing that I had done everything completely on my own.
What is your favorite sport other than archery?
Fishing
What is your favorite sports team?
Washington Capitals
What is your greatest accomplishment?
I can't think of my greatest accomplishment because I am always striving for my next accomplishment to be the greatest!
Who was your childhood hero?
My Uncle Brian!
What is your favorite kind of music?
Country Music
What are your words to live by?
Not words but one word would have to be "patient." Not everything happens all at once, so you just have to be patient with whatever you're doing in life.
What is the coolest thing about competing in archery tournaments?
The people!
What is your advice for someone just getting started in archery?
Don't give up. No matter how long you've been shooting or how good you are, you will still mess up, so don't let it get to you! Keep trying!
What are your current equipment choices?
Mathews V3 31 with some 60X Custom String!
A carbon express Maxima Red Badlands edition with a Swhacker Broadhead and a Nockturnal lighted nock on the back!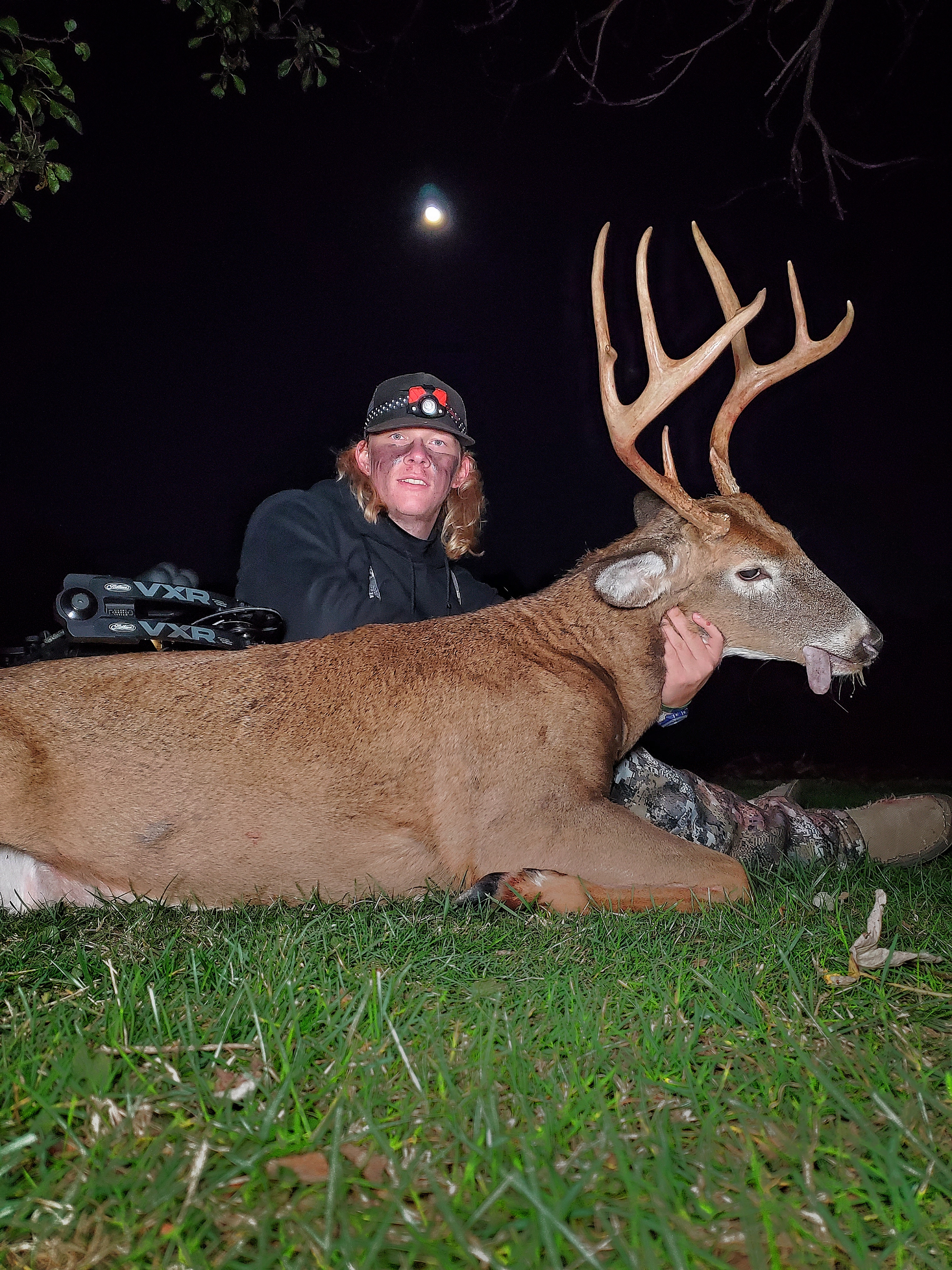 Want to learn more about 60X's Pro Staff? Check this out.