Posted by Maggie Slater on Jul 5th 2023
At 60X, we offer three different ways to order compound and crossbow strings – Custom, Standard, and Ready to Ship. In this blog post, we're going to explain the similarities and differences between the 3.
All 60X Custom Strings are handmade in the USA and built using a proprietary process that has been perfected through years of experience. All 60X strings are measured at 100 pounds of tension and go through a 5 stage stretch process. This means you can adjust less and shoot more because 60X strings settle faster than factory strings. This also means less creep and peep rotation throughout the life of the string.
Now that we've looked at the similarities, let's look at the differences.
Custom
We'll start with Custom. At 60X, Custom mainly means you have a wide variety of colors to choose from. We offer 58 material colors and 30 serving colors, which means there are endless color combo options. You can personalize your bowstring with the color combo of your choice:
Single-color
2-color
Pinstripe
Not sure what color combo to choose? Our Color Gallery and this blog post are great places to start.
In addition to customizing colors; strand count, lengths, serving layouts, and serving diameters can also be customized. Because our Custom strings are made to order, building times vary. Of the 3 types of strings, Custom takes the longest to build.
You can order Custom strings for your Compound Bows and/or your Crossbows. Custom strings are also available for Longbow & Recurve Bows.
Ready to Ship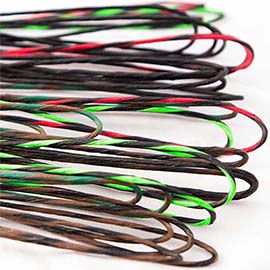 Our Ready to Ship line is built with the same process and care as our Custom line. The main difference between Custom and Ready to Ship is that you don't have as many color options. You choose from 5 different color options: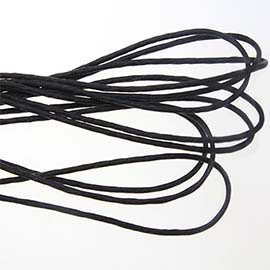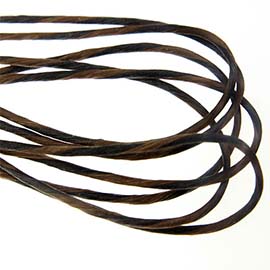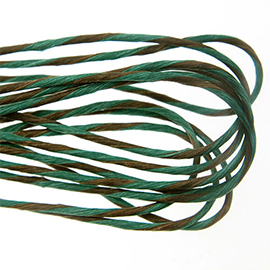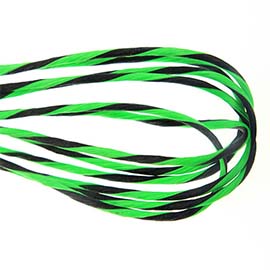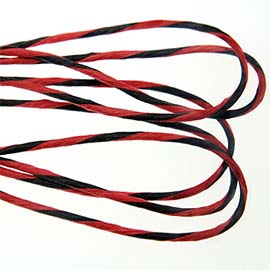 All these options come with black serving.
Our team builds these colors in bulk daily. By doing this, we can keep an inventory for hundreds of bow makes and models in these 5 color options. Ready to Ship strings leave our facility faster than any other option.
You can order Ready to Ship strings for your Compound Bows and/or Crossbows.
Standard
Standard colors are the same colors as our Ready to Ship colors, but for bows not listed in our Ready to Ship listings:
Black
Black & Tan
Green & Tan
Flo Green & Black
Red & Black
Standard color orders go to the top of the order line because we are already using these 5 colors on our machines to make Ready to Ship strings. This means that Standard color strings ship out before Custom color orders.
You can order Standard strings for your Compound Bows and/or Crossbows.
Build Times
It is fun to personalize your bow by choosing your bowstring colors, but if you need your string to get to you quickly, time should become more of a priority than color choice. If you're in a hurry, please consider build times when you order:
Ready to Ship – Fastest
Custom – Slowest
Standard – Somewhere in between Ready to Ship and Custom. The best option when we don't list your bow as Ready to Ship.
Ship Times
Build time does not include ship time. Don't forget to factor in ship times on top of build times.
Busy Season
July through October is busy season at 60X. This means turn-around times increase significantly. If you want to order bowstrings and it's one of these months, make sure you check out updated lead times at these webpages:
https://www.60xcustomstrings.com/ready-to-ship-lead-time/
https://www.60xcustomstrings.com/custom-colors/
https://www.60xcustomstrings.com/standard-colors/
60X offers various ways to order your bowstrings. If you're unsure which option you should choose, reach out to 60X via chat or phone, and a customer service rep will help you make the best choice for you and your current situation.