There have been many types of bows throughout their evolutionary history. As simple as they seem, bows have gone through thousands of iterations to become what they are today. Starting thousands of years ago with primitive humans, bows were first made of simple materials but have now evolved to include materials such as carbon fiber and fiberglass. As a visitor to this site you have more than likely shot at least one type of the four currently most popular bows, but have you ever though about exploring other types of bows? Read on to learn more about your options- maybe you'll even consider purchasing another bow type after learning a bit more!
Longbow

Made from a single piece of wood or several lamination, the longbow is a highly primitive yet deceptively effective form of the common bow. This bow has recently seen another surge of popularity. If you haven't shot a longbow in the past, now is a great time. This type of bow is easy to pick up and is often a secondary bow of choice for archers looking to have a bit of fun with a twist. Importantly, all types of archery competitions in the UK recognize the longbow type (field, flight, clout, target) but only in world archery field and 3D internationally. These types of bows were first known to be used in the early 13th century and do not have the same velocity as the compound or recurve bows.
Recurve Bow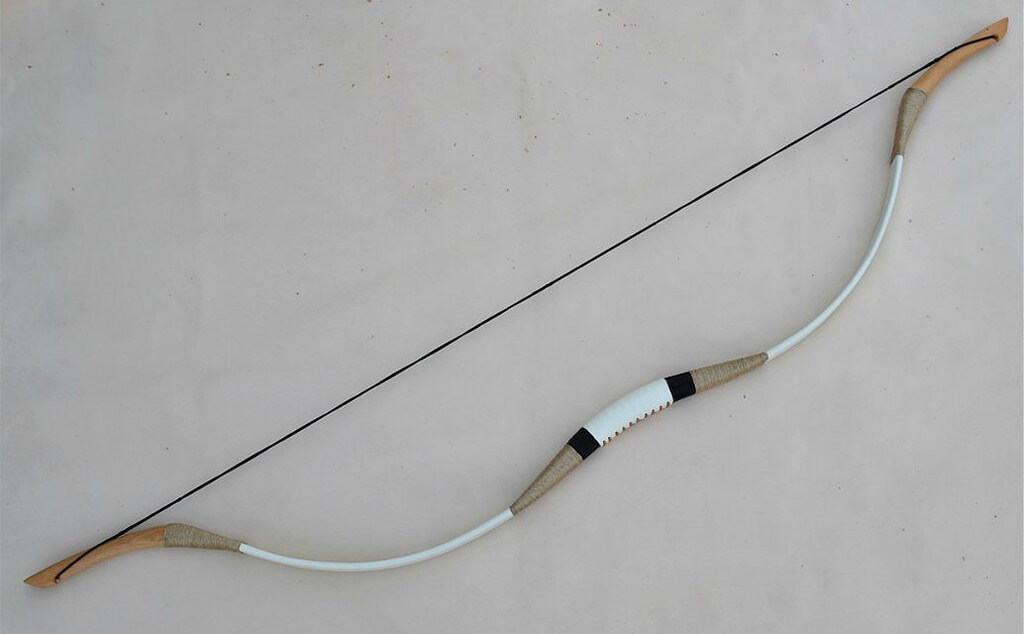 Historically this type of bow is known for being used by men on horseback and today it is known best for its use in the Olympics. It you take a look at the shape of the bow, you can immediately see where it gets the name "recurve" from. As with all types of bows, the central portion of the bow points away from the archer and the limbs gradually curve backward- but in the recurve bow, the limbs distinctively change direction once more and begin to once again curve away from the archer at the tips. Simple physics tells us that this shape of bow takes some tension off the draw and gives the bow a bit of added power. If you were taught to shoot a bow the old-school way, you may have seen this one as a kid. The modern version of recurve bows are takedown because they consist of three parts and a handle. These parts are referred to as the riser and a pair of limbs.
Compound Bow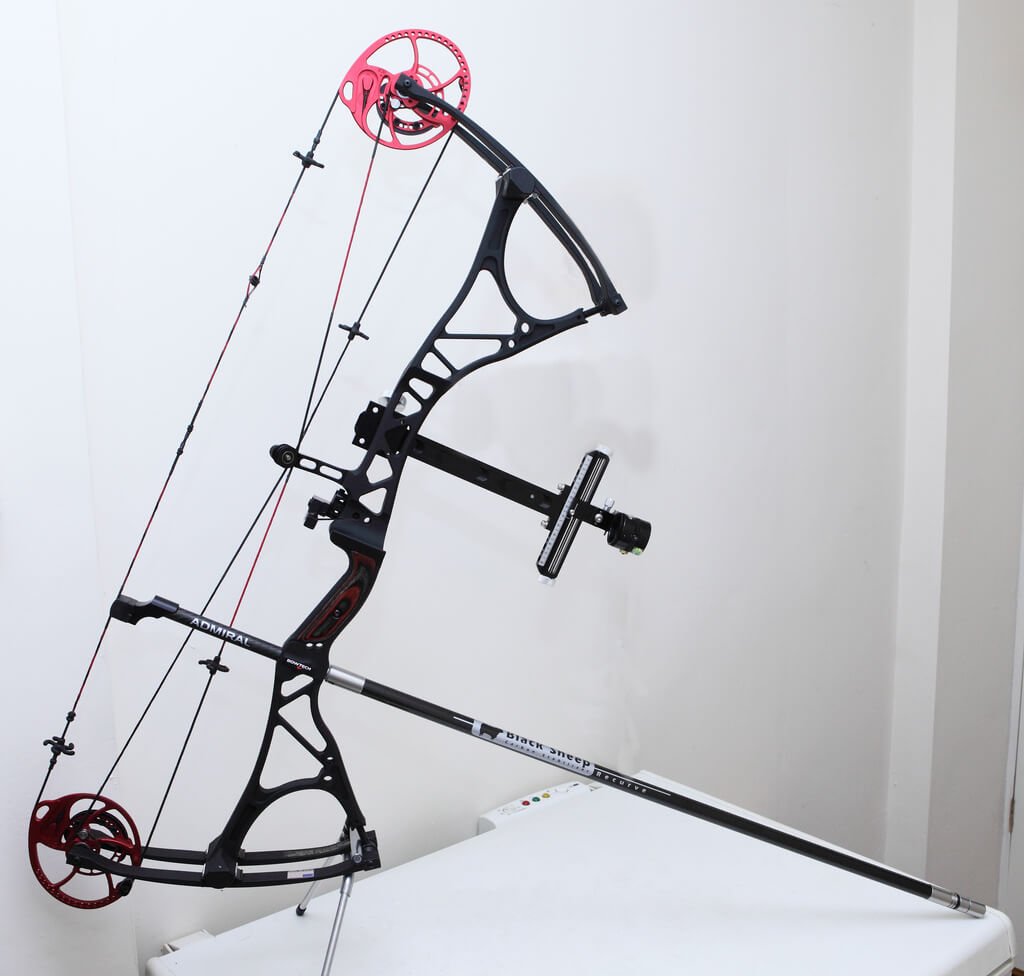 This advanced form of bows make apparent the iterations that these weapons have been through. Physics has dictated distinctive curvature in order to optimize all aspects of using this bow. Often times you will see metal risers and composite limbs on compound bows. The limbs are shorter than the other types of bows and there is a clearly complex pulley system that depends on wheels or cams. These types of bows were first produced in the 1960's and utilize the complex pulley systems to assist the archer in holding a heavy draw weight even at full draw. Because of this attribute, these bows have deadly accuracy and give the archers additional time to aim without incurring muscle fatigue associated with normal draw weights.
Crossbow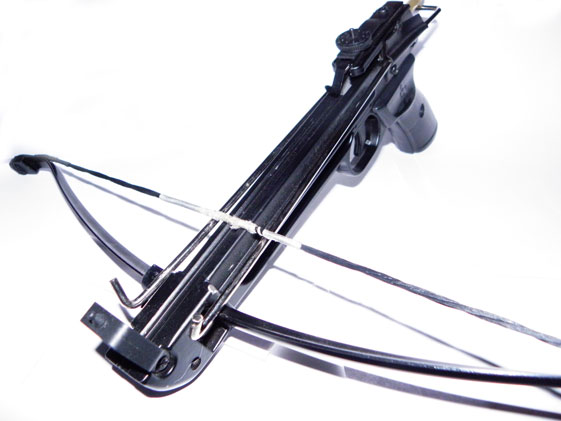 Crossbows are thought to originally come from China. Upon first glance, crossbows bear resemblance to firearms due to the way they are held and fired. The bows are drawn back by a crank and the string is attached to a trigger mechanism that is locked into place until it is pulled. Crossbows have short ranges and often do not perform to the standards of other types of bows. Performance of this type of bow can be increased with heaver draw weights but the amount of weight required must be disproportionally heavy to perform near the level of a more advanced bow type. Crossbows are the most highly regulated type of bow.